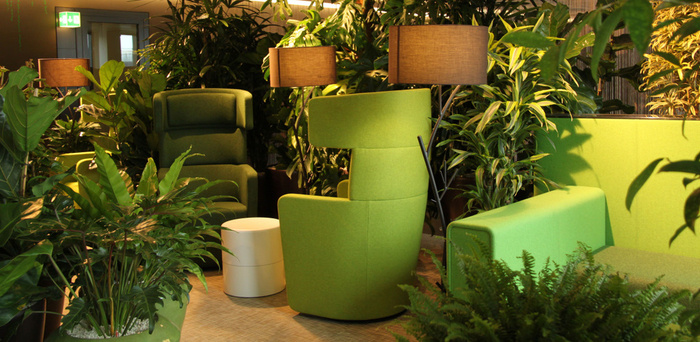 Credit Suisse Offices – Zurich
Credit Suisse has aimed to implement a non-territorial approach to the workplace, which as we have seen recently, is becoming quite popular across Europe.
Designed by Camenzind Evolution, the Zurich office is designed to assist with "smart working".
Smart Working "focuses on harnessing technology to enable flexibility and workplace preferences." [1] It is also looking at results as more important that how those results are achieved. [2]
Design: Evolution Design